"We've been offered a great opportunity to place an article in a magazine, and all they ask is we pay them £300 – should we do it?"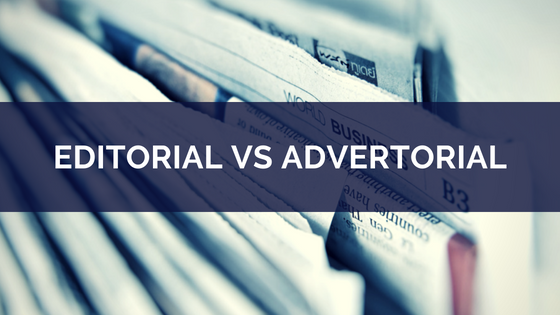 This remains one of the most common questions we get asked by clients on a regular basis. On the face of it, the proposition seems like a quick win: a chance to give your product or service prominent billing in what you've been assured is an extremely reputable and well-read title in the renewable energy industry.
The question becomes all the more pressing as major industry conferences loom on the horizon, as you'll understandably want to ensure your business rises above the din of competing announcements timed to coincide with these events.
Nevertheless, our reply remains an unwavering "no, don't do it!"
But before diving into why this is, it's worth setting out the key differences between earned editorial and paid editorial or, as it's commonly known, advertorial – especially as the lines between them continue to blur and the rise of 'sponsored content' continues.
What's the difference between paid, earned and owned media?
As the name suggests, earned media is not paid for, and instead secured on its own merit – be that through editorial endorsement or someone sharing your company blog post over social media. In the case of the former, this means journalists covering your announcement or writing about your entry into a new market doing so because of the intrinsic strength of the story and its value to their readers. However, this of course means the journalist is free to interpret and report the story as they see fit.
Paid media, by contrast, typically offers you more direct control over the finished product, and encompasses everything from sponsoring an issue or paying to place a feature article in a particular publication to boosting the number of viewers for your social media posts and pay-per-click advertising. But what it lacks, when compared with earned media, is that positive endorsement from a third-party.
There is of course a third category, owned media. This consists of content disseminated through your company's own channels, e.g. the company blog, website or social media. While a strong presence across these channels may previously have been something of a luxury, today it is a prerequisite, and we've previously written about getting the most from your company news and social media strategies.
Of course, these channels are typically very cost-effective. The real question then is how best to supplement them to build your business's reputation and fuel sales.
Why advertorial coverage isn't a good idea
Many advocate for a balance between paid and earned media, and they're right to do so.
But, when it comes to establishing a reputation and showcasing knowledge, in the battle between editorial and advertorial, at Tamarindo we're firmly of the view that earned editorial is the bedrock of a successful media campaign. Any business can pay to secure, draft and place a generic, commercially-focused article or advertisement. Paid media asks little of the audience, and readers, knowing when they're being sold a product, are unlikely to engage with advertorial content in the same way as they would with an article that has earned independent, third-party editorial approval.
Put another way, in order to build the kind of reputation that gets people talking, you first need to get them reading. Paid-for content is unlikely to achieve this, and will not factor heavily into the thinking of key decision-makers and buyers when they evaluate your brand or product – most likely they will quickly pass over it once they realise it's advertising.
Equally, in our experience if a title is actively pushing you towards paying for inclusion in its upcoming issue, this can raise red flags regarding the quality of its editorial coverage. But when it comes to the renewable energy sector, there's a number of titles who've proven their worth in terms of quality editorial over the years, with Recharge, Renews, Windpower Monthly and Solar Power Portal just some of the leading titles we work with on a weekly and daily basis.
The long-term benefits of investing in earned editorial
Investing in an earned media-led campaign can also be much more cost-efficient than paying on an ad-hoc basis for once-off coverage. Continuous engagement with some of the titles listed above will result in closer working relationships, a better understanding of your business and how it is contributing to the industry, and ultimately more opportunities to contribute comment and company news.
In short, that £300 paid for a single placement in a single title that initially seemed so tempting can quickly become very expensive when compared with the raft of earned editorial coverage generated by a well-run campaign.
Earned media can benefit from an online snowball effect in ways typically not on offer to paid content. After all, once your press release or article has been published online, it benefits from a long shelf-life in terms of searchability, helping to drive more business to your website. Equally, the more familiar the media become with your business's relevant expertise, the more they'll seek you out for comment. This in turn means more coverage as the initial outlay for that PR agency becomes even better value.
Don't throw good money after bad
All this is not to say there aren't times when paying for promotional content is appropriate. Paid media offerings, particularly those around PPC and targeted advertising, are becoming increasingly sophisticated, and, when used effectively, in the right circumstances and at the right time, can be a valuable addition to boosting a campaign's exposure and ultimately winning more earned media. However, if the initial results of a paid-for approach to media are unsatisfactory, you may run the risk of throwing good money after bad.
By contrast, a campaign that prioritises earned editorial, in those magazines and titles that are most widely read within the renewable energy industry, is the best means of building long-term media relationships that yield high-quality coverage of your business and its triumphs. It is these titles that act as gatekeepers to the most relevant audience, and whose endorsement can unlock the greatest commercial opportunities.