Tamarindo Communications has been appointed by marine innovation company, Reygar to lead its PR and marketing communications.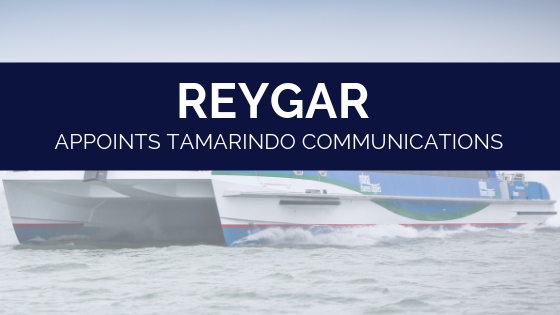 The award-winning engineering company is leading the digitalisation of operational practices within the maritime sector, by providing unprecedented levels of insight into the operational performance of vessels, and enabling progressive safety and technical availability improvements that benefit crews, clients and the wider industry.
The brief includes the creation and activation of a strategic marketing and PR campaign, which will incorporate engaging content and proactive media relations that delivers against the business's commercial objectives.
Roland Godfrey-Davies, Managing Director, Tamarindo Communications, said:
"We welcome the opportunity to work with businesses at the cutting edge of innovation within the clean energy and maritime industries. Reygar has some firm commercial objectives to deliver upon its growth plans, and we look forward to partnering with the business to deliver a campaign that brings about a discernible return on investment."
Chris Huxley-Reynard, Founder, Reygar, commented:
"Working with an industry specialist will enable us to hit the ground running – ensuring an immediate efficiency to the campaign. We've been familiar with Tamarindo's work for other maritime and offshore energy businesses, and believe Reygar will commensurately benefit from working with the agency."