Equinor, Ørsted, Vattenfall. The one thing all of these recent wind energy rebrands had in common was that they each generated plenty of media coverage.
A media-driven approach to launching a new brand – that is, one that focuses on the value of editorial endorsement rather than relying on the pure visibility afforded by a paid-for advertising campaign – can be a highly effective means of getting the market to engage with your new offering.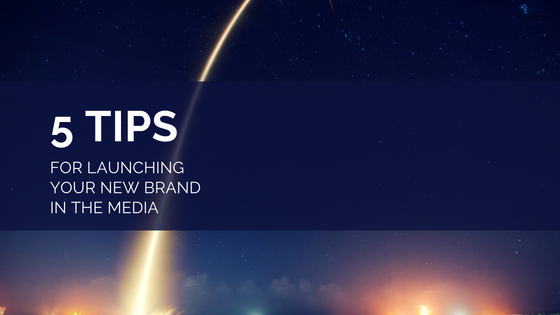 Indeed, one of the times the market – and the media – will be most interested in what you have to say (unless you're going out of business…) will be when you launch or rebrand. So it makes sense to take full advantage and maximise the positive exposure you can generate. After all, unless you're in the midst of a corporate identity crisis, the opportunity won't come around too often.
As a core component of a wider communications plan, well-timed media outreach often provides the momentum you need to successfully launch a new brand – and, perhaps even more significantly, can inform how you talk about your business for years to come.
1. Coordinate your PR and marketing activities
Don't let your PR efforts sit in isolation to the all of the other work being undertaken – even if you've hired separate branding, PR, web and advertising agencies to take responsibility for the various elements of the rebranding campaign.
When you are determining your project timeline and the thrust of your messaging it can be tempting to focus too quickly on the overwhelming volume of marketing deliverables that are required, and their deadlines. But take the time to make sure your campaign plan is carefully considered and that what you are saying is well-timed and resonates with the wider market.
For example, Vattenfall decided to rebrand gradually starting with their websites and logo in March 2018 and continuing to change other brand elements over time.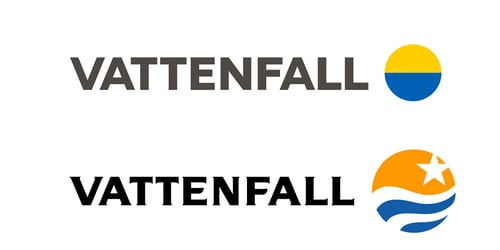 Out of all of the parties involved, your PR team, who keep tabs on media output, news and events from across the industry, are arguably best-placed to gauge what to say and when. They can help ensure that you achieve consistency of message and the strongest possible engagement across all channels. So keep them in the loop.
2. Talk to the media before the launch
It may be tempting to 'play it safe' by waiting until D-Day to say anything at all about your rebrand. After all, if the news leaks out before you're ready, you may lose the opportunity to control the message, or it may undermine your ability to generate media interest when the official brand launch takes place. In the worst-case scenario, you could be inadvertently tipping off a competitor who might somehow find a way to spoil your party by announcing some big news of their own.
Often, however, these fears prove to be unfounded, and may preclude a valuable opportunity to create some intrigue shortly in advance of the main announcement.
Securing a carefully-managed exclusive for the CEO up to a month before the rebrand comes into full effect can enable you to set the decision in its strategic context and talk about the direction the business is taking. The trick is to divulge enough detail to get the market talking, but hold back enough to ensure that your launch announcement still generates headlines.
3. Focus on what your new brand means for the wider market
No matter how pleased you are with your new brand name and logo, how you came up with them and how perfectly they sum up your core value proposition and service offering, it's highly unlikely that the media will share your enthusiasm. Journalists, as a rule, are not in the habit of dishing out compliments to marketing teams.
Instead, they will be interested in what your rebrand means from a commercial and strategic perspective, and, ultimately, what that will mean for their readers. Jon Yeomans of The Telegraph sums up the recent Statoil to Equinor rebrand as follows:
""Equi" refers to equal, equality, equilibrium - all good things. And "nor" is for its Norwegian origin. Not that it really matters - the main thing is it doesn't have "oil" in its name."
So, when it comes to your media activity, speak to the value the new service offering will create for clients and the market as a whole, rather than focusing on the sterling branding work you did. You can save content like this video Equinor made for Twitter.
4. Plan your long-term media strategy
We've said it many times before, but the result of any successful media campaign is a steady, long-term drip feed of coverage that maintains ongoing visibility in front of your target audience and reinforces your core messages.
With this in mind, while it's important to take advantage of the immediate media interest a brand launch can create, it's equally important to ensure that you still have something interesting to say 6 months down the line when your rebrand is no longer news.
The positive thing is that the market will be just as interested – if not more – in what you do next, and how you follow up on the promises and assertions you've made as part of the brand launch. Making sure that the initial announcement is part of a regular, varied pipeline of stories coming from the business ensures that you can maintain momentum. Ørsted, for example, appeared to hold back news of the sale of a 50% stake in its Walney Extension wind farm until a month after the rebrand story, giving the new brand another timely boost.

A good mixture of new client and deal wins, product launches and opinion-based angles demonstrates ongoing commercial success and keeps you front of mind.
5. Use the media feedback loop to sharpen your brand message
As with any output from your business, the true measure of success is the response you get back from the market. It's important to acknowledge the role the media can play as part of a feedback loop that enables you to continually refine and strengthen your brand messaging.
Think of a journalist as an editorial filter who will extract the most interesting elements of your story and omit any unnecessary detail – and then use that filter to test how effectively you are communicating with the market.
The brand launch is just one of many opportunities you may have to do this, so be prepared to make adjustments as the PR campaign continues – and don't hesitate to share feedback with the sales teams working on the ground.
Engaging with the media is a powerful tool when it comes to launching a new brand. It can enable you to get the market talking well before the new brand comes into effect, and maintain momentum long after your wider advertising and marketing campaigns come to an end. Moreover, it helps you to focus on what's really interesting, refine your messaging and communications approach, and shape the conversations you have about your business across the board.