Hi. Hello. Nice to meet you. I'm Alex, Tamarindo Communications' latest recruit. Having graduated from Oxford University with a degree in Philosophy and Italian, I decided it was time to settle down and find myself a nice hectic job in the city centre. After a phone interview at a busy service station while driving through France and a somewhat calmer face-to-face interview in Tamarindo's office two weeks later, I found myself working here as a PR account executive.
So, what is it like working with Tamarindo?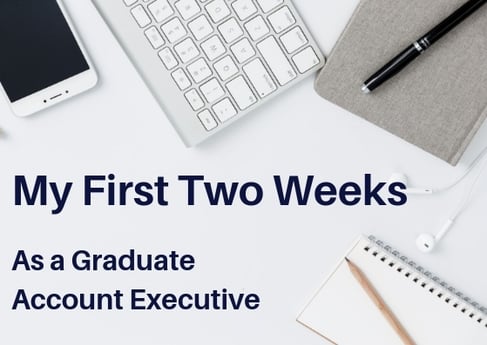 First of all, the office has a great atmosphere. Maybe it's the constant, unrelenting supply of tea and biscuits, or the shared dislike of 6Music, which is always – inexplicably – playing in the mornings. In any case, I feel very welcome, and I am comfortable asking anyone for help or guidance. Week 1 was a little disorientating as half of the office were away (mostly working, though Richard was playing something he defends as "not crazy golf" at a conference in Texas), yet someone was always ready to give me something to do or at the least talk Tamarindo to me.
Week 2 was more structured, and I tackled various pieces of client work alongside short training sessions with my colleagues to get me up to speed. I was faced with a wide variety of tasks, ranging from pitching a story about increased cyber risk in the renewables industry to FT journalists to compiling and analysing data on an energy consultancy firm.
Each task required a bit of investigation to understand the client's business and overall message followed by some thought about how best to convey this: in the case of cyber risk, I researched cybersecurity in the energy industry (an interesting if worrying topic – a few years back Saudi Aramco were forced to swap computers for typewriters after a cyber-attack) before identifying journalists who may be interested in such a story. By now, I am beginning to find my feet: it took less time than I expected to learn the flurry of names I was confronted with, and I have started to gain confidence in my ability to portray the client in the correct light.
The perks of working for a specialist PR agency
Regarding the work itself, I was relieved to find that I enjoy it. PR involves a good mixture of writing and thinking – two of my favourite things – and the variety of writing across different client accounts means that it's hard to get bored. I've pitched stories about floating offshore wind maintenance, drafted trade articles about wind industry risks in South Africa (dangerous driving is a big problem; who knew?), and even written this blog post.
Tamarindo Communications is a small (but growing!), specialist PR agency, and there are various benefits that come with that. For a start, client relations are quite personal, and that means no cold calling: you get to know and build up relationships with clients. I've found myself introduced to a lot of people this week, and no-one has yet told me to stop emailing them. Moreover, it means I get to see how things work across the whole company, from top to bottom. On my very first day, I listened to a strategy call with one of our biggest clients, which really helped me to understand my role and the value of what I'm doing for the agency.
Saving the world (and finding a career)
The renewables angle is a boost, too. It is a given within the industry that you're helping the world against the looming threat of climate change: there's no need to preach to the converted. However, mornings involve some time reading up on renewables news, and it's always good to take a mental step back and consider for a moment that I'm working in an agency that is helping renewables companies in a real, tangible way. PR is enjoyable in itself for the writing and relationships you build up but working in an agency that helps the environment isn't bad, too.
All in all, it's been a good couple of weeks. I feel lucky to work somewhere that is in central Oxford (most importantly, not too far from Gloucester Green market), and to have found a good place to work so soon after graduation. When I graduated, I wasn't sure if I wanted to pursue further study or work, but Tamarindo PR is (appropriately) doing a good job of persuading me to work in Communications.