Picture a newly-installed wind turbine. Construction has been completed and it's soon to be commercially operational. The gearbox starts whirring, the wind is picking up and slowly the blades start moving. Eventually, it's generating energy.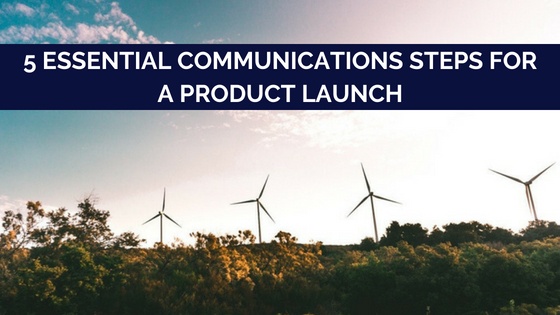 This is like the crucial build-up stage of a PR campaign to launch a new product or service. The strategy is in place, the buzz around the launch is growing and then upon the official launch you've got momentum. And it should then keep generating interest in the market.
Equally, as with the construction of a turbine there are a number of vital components involved in a successful product launch PR strategy; let's explore the top 5.
5 essential communications steps for the product launch
1. Create a buzz
PR is essential before a product launch to establish trust in your target markets' minds, before your sales promotion hits.
An effective way to create such a buzz is to engage the media and provide insight and commentary on the market into which you're launching the new product or service.
This might be in the format of a media interview, which are one of the most important tools for elevating your company's profile in the market and attracting direct commercial enquiries.
Voicing your expert insight in the media in advance of the launch date shows you know the market well and are perhaps a thought leader, before even making a sale – but you need to know your stuff and be prepared.
2. Use social media to support PR
There are a number of questions to ask yourself before embarking on a social media campaign, but once you're clear on your audience, your content and the channels you should be using, social media can complement your more traditional PR activities.
Your social media communications should reflect the same messaging points that drive the rest of your product launch PR campaign, and promote the same newsworthy selling points the market should expect to see from your latest renewable energy innovation.
Take, for example, Siemens Gamesa's launch of their Cuxhaven factory in Germany in June 2018. The wind energy market leader posted a video of the launch on their Twitter page using the hashtag #CuxhavenLIVE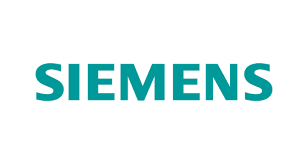 The fast-paced, quick-sharing nature of social media opens up an opportunity to get the word out about your launch in a very effective way, however the editorial control is not as strong as releasing a press release.
Essentially, social is great because everyone can engage with your company voice, but social is risky because anyone can engage with your company voice. So, keep your messaging consistent and keep track of your audience's engagement.
Effectively leveraging social media to push your public relations messages in the build-up to your product or service launch will allow you to benefit from driving the launch narrative and directly engage with your core target audience.
3. Distribute a press release
The humble press release remains the most common medium for businesses to communicate company news such as new products, as it is a fast and effective way of doing so.
First impressions count, and your first press release will introduce your new product or service not only to the market, but also to the media.
What is newsworthy about this shiny new service you're offering? How is this snazzy new product going to revolutionize the renewable energy industry? These are the things you should be shouting about in this launch press release.
A good example of a product launch press release is ONYX InSight's launch of the ecoCMS:
The release outlines what the product is, why it has been developed, its anticipated impact on the market, and where it had already been installed by turbine owners.
Furthermore, the ecoCMS is a good example because the headline and the sub-headline sum up the important details: what is being launched and what is has been developed for.
4. Host an event
A product or service launch event allows you to showcase your new offering to your target audience and can bring a big boost in customer awareness.
An event can also help boost media coverage of your innovation that is going to shake up the renewable energy industry - perhaps not only invite customers, but also key media contacts for a live demo of the new product or service.
Even if your launch isn't a physical event, you can still make it an occasion. You could host a webinar, or even make it more personal with a Facebook Live event.
If you do decide to host an event, there will be a lot of planning involved, but it can really boost your PR strategy around the launch.
5. Publish a client case study
So you've built up the buzz, established your company voice in the market and launched your new product or service to your target renewable energy sector, be it wind turbine O&M or the tidal energy insurance market.
You've done a great job in delighting your customers and now you want to share the success story, in the format of a powerful client case study to maintain and enhance those high levels of interest that we mentioned earlier.
As is the case for each of these essential PR moves, it's best to start with a plan – go in with a well thought-out strategy that allows you to best capture how your recent launch is improving your clients' operations and being used in the market.
It's never a one-size-fits-all situation
When it comes to generating media coverage to promote your launch, it's important to know which titles to approach, and this will depend on the market you are targeting.
For example, if you're targeting US-based solar PV panel manufacturers with your new service designed to make production systems more efficient, you'll likely want to target trade magazines that are read by purchasing managers and MDs of solar panel manufacturing companies in America. In this instance, this would be a much more targeted media strategy than approaching magazines which cover all renewable news with a readership based primarily in Europe.
Knowing which titles within the sector are likely to be most interested in what your business has to say, and tailoring your message accordingly, helps hit the bullseye and guarantee your story coverage.
It is a myth that renewable energy is a small industry – it is a broad, and still largely untapped market eager to hear about the innovations that you're planning to introduce to the market.
You'll be surprised at just how impactful an effective PR campaign can be on your product launch, especially if following these 5 essential PR moves.